Galvalume®
Probably the most important metal you've never heard of.
Created in 1972, it combines the strength of steel with a coating of 55% aluminum and 45% zinc. This results in a rust resistant and durable gutter that also looks incredible. It resists corrosion so well that Galvalume can last on average between 70-150 years. Unlike copper gutters that change colors and patina over time, Galvalume gutters have a "gun-metal" finish that resists fading and stands up to the elements so this gutter rain spout keeps its color for a lifetime.
Copper
Meant for more than just pocket change.
The durability and beauty of copper gutters have adorned buildings for centuries. Today, copper can be customized to showcase your home's style and personality. With its gradual patina moving from bright to a dark brown and green tint, copper gutters look amazing whether you have a historical property or a modern home. Copper downspouts add a functional, yet beautiful, drain pipe to match your rain gutters as well.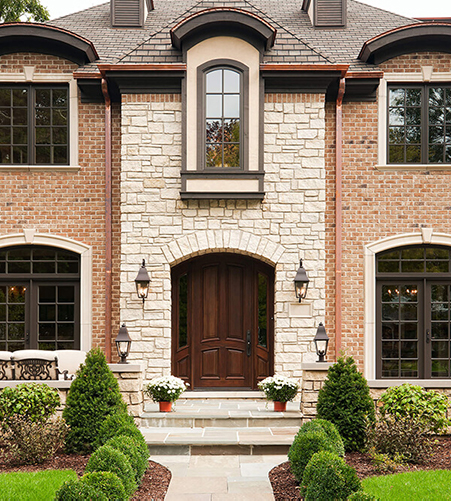 The Downspout
The most important component of your entire gutter system.
A downspout acts somewhat as a funnel to carry all of the water that is captured by your gutters and moves it quickly and safely away. Also known as a rainspout, this vertical component of your gutter system needs to be correctly sized and oriented in order to drain water away from a basement, crawlspace or foundation to prevent serious damage.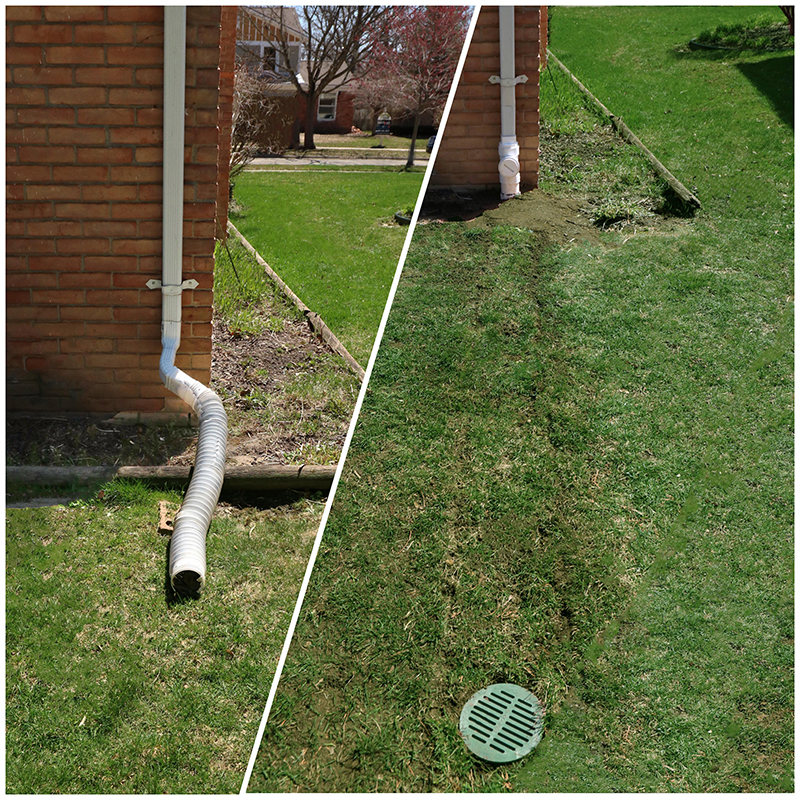 Protect Your Home and Landscape
Keep the water away from the foundation of your home with our YardGuard™ underground downspout extension system. This system goes virtually unnoticed since it is totally underground so you can keep your beautiful curb appeal intact. Call and talk to one of our gutter experts about our YardGuard™ underground rain gutter extension system to drain water where it belongs– away from your home!
Go quick and convenient with FlipUp
For shorter extensions, you can easily and quickly protect your home with the addition of the tough and reliable FlipUp Hinge.

Lawn mowers, grass trimmers, pets, and kids can really do a number on your drain pipes. This FlipUp Hinge is the practical and convenient way to lift and move your rain spout, while keeping it securely and professionally attached. Get the convenient downspout extension that fits all of your drainage needs, and then some!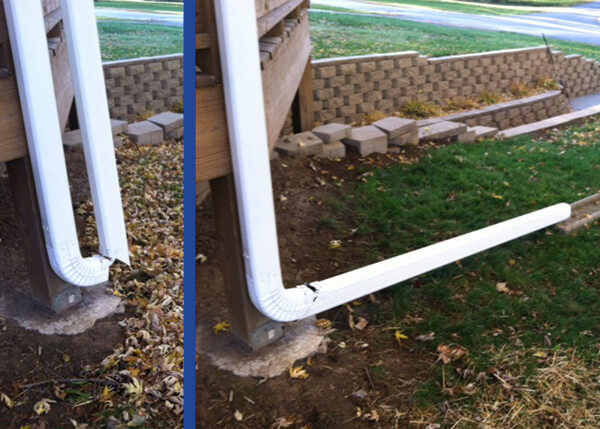 View Our Gutter Solutions