Not only are copper gutters naturally rust-resistant, but these K Style, seamless copper gutters have fewer issues with cracking and corrosion and can last up to 100 years!
Through oxidation, copper gutters form a coat of patina over time, which can create a unique, rustic, weathered look after several years. While gutters serve an important purpose, the metallic sheen of copper gutters will create a beautiful curb appeal to any home renovation and prove that copper gutters are good for more than just commercial uses.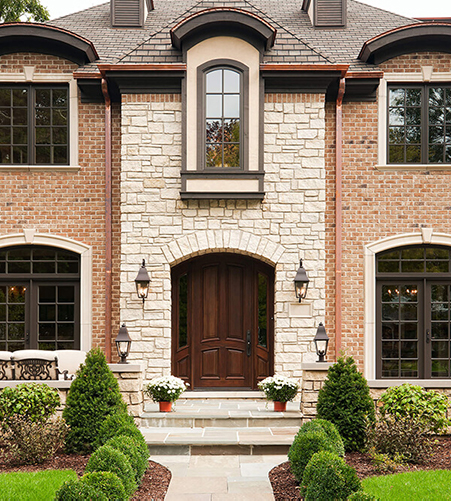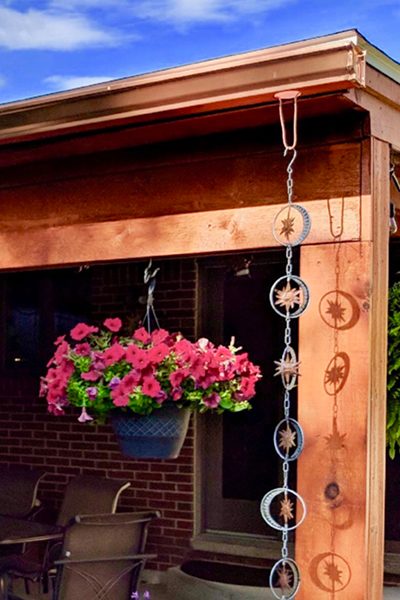 Our copper gutter installation experts understand that since copper has a low thermal co-efficient of expansion, the overall stability and effectiveness of the gutter will not be compromised if the copper experiences slight expansion or compression. The cost of copper gutters are an investment in protecting your home from rain, debris, and critters.
Copper gutters are a lifelong investment to keep rain where it belongs—outside of your house! Contact us today to get your free, no obligation copper gutter estimate from our gutter experts.