In a comprehensive gutter system, your gutters are only half of the solution. To protect your home against yard erosion and foundation damage, your gutters catch rainwater which needs to be safely carried away from your foundation. That's where the rain downspout, comes into play.
A properly installed gutter downspout extension does one job: carries rainwater from your gutters and safely moves it away from your home's foundation, which for most homes is a minimum of eight feet away. However, having multiple eight foot metal downspouts extending out from your home can be unsightly, get in the way of yard work, and be a tripping hazard for young children running around your yard. That's why we offer the YardGuard™ downspout extensions for the best yard and foundation protection possible.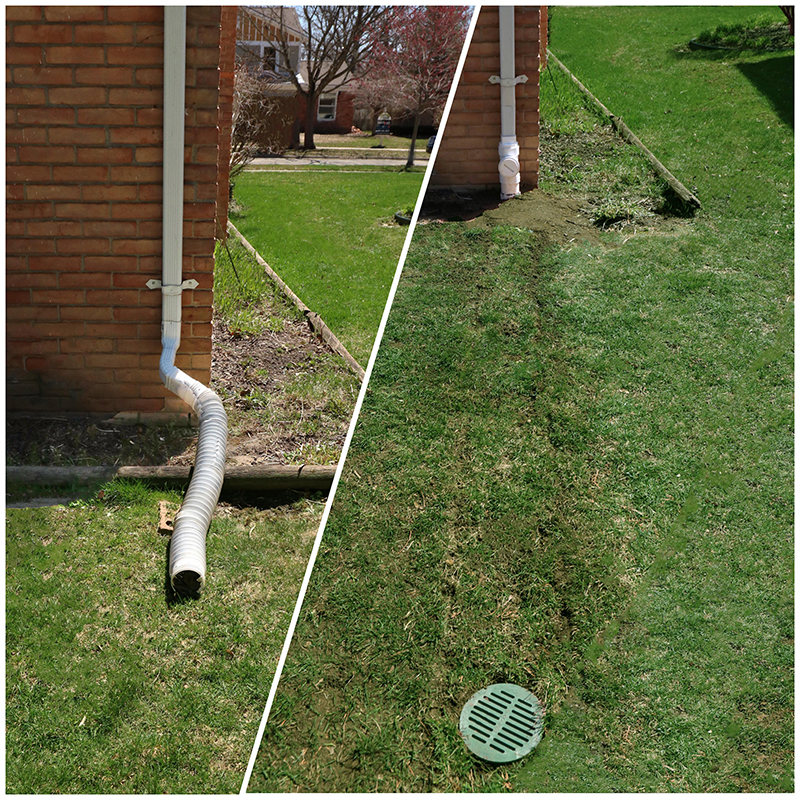 The YardGuard™ downspout extensions work by integrating directly into the Dripfree™ Aluminum Gutter systems. Your gutters will carry rain to the downspout extension which will transition into a buried pipe beneath your yard. That water is then carried to an outlet camouflaged to blend with your yard and prevent freezing while guarding against foundation damage.
For homes that aren't suitable for the YardGuard™, we also offer flip-up hinge extensions that allow your gutter downspout to be extended when needed. With the help of our downspout installers, these retractable gutter extensions will keep your foundation safe and can be adjusted so they are out of sight when not in use.
Call Gutter Systems of Michigan to consult one of our gutter experts and get a free estimate today!