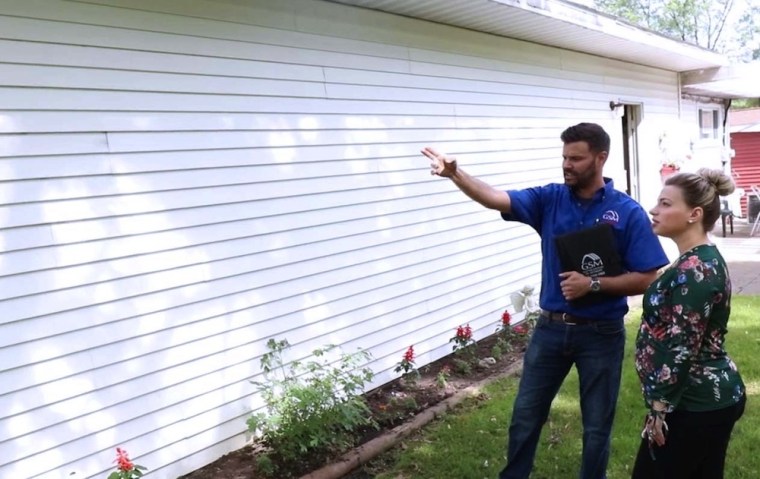 March is often heralded as the first month of spring, but the following month is pretty interesting also. According to the National Weather Service, here in Detroit during April we have had recorded temperatures as high as 87º one day and a record 3.58 inches of rain on another. The only thing standing between spring storm clouds and your home's foundation are gutters. While you may be ready for spring, are your gutters?
Maintaining the gutters is rarely on the top of anyone's to-do list, but making sure all that water has a place to go is much easier than mopping a water logged basement floor or carrying out soggy boxes of soaked mementos.
The best way to avoid these problems is a regular review of the exterior of your home – especially the gutters. During the winter, the weight of all that snow and ice eventually travels down the slope of your roof. Then it melts, refreezes, and melts again. That freeze and thaw cycle is what strains your gutters. Seams split and connections break apart, leaving you with those constant drips when the rains finally do come.
Another concern is what could be sitting inside your gutters. The errant baseball or toy airplane from last fall could have joined with leaves, twigs and any number of pieces of debris to turn what was once a free flowing gutter into a mini-Hoover Dam. Also you could be harboring some non-paying tenants, as birds or rodents looking to set up shop in your gutters. This is why you need a gutter protection system.
Start by testing your gutters using a garden hose. Make sure that the downspouts are running free and that the water is being sent a minimum of eight feet away from your foundation. Check that water is not pooling in sections, and watch for any drips or places where the water is cresting over the top.
If a more hands-on approach is needed, you should carefully approach using your ladder. The number of ladder-related injuries in the United States increased by more than 50 percent from 1990 to 2005 and more than 2.1 million people were treated in hospital emergency departments for ladder-related injuries from 1990 to 2005. That averages out to more than 136,000 cases a year. Don't be a statistic!
When it comes to cleaning the exterior of your gutters, it all depends on what they're made of. Copper and certain metals like Galvalume don't really need cleaning. Just remove surface debris and let the metal do what it does best. For vinyl gutters, read your paperwork that came with them and see what types of exterior cleaners or pre-mixed house wash may be used.
Aluminum seamless gutters are about 70 percent of the installed market in the United States and while rust is never a problem with them, black or "tiger" stripes are. Dirt, grime and pollution can combine across the top lip of the gutter and when rain hits it, they trickle down the outside. While many exterior cleaners are formulated exclusively for this problem, applying the solution on the gutter means you either have to break out the ladder again or invest in a telescoping pole with a special applicator pad meant to follow the contours of the gutter. Either way, it's not an easy process.
Depending on the size of your home, you may be better served to break up this project into several smaller ones. This spring, make it a point to take a good long look at your gutters anytime you're outside. If you mow the lawn every week, include a gutter check. Taking the classic car for a weekend cruise? When you put the top down, take a look up.
If you find that any area of your gutters needs attention, contact the gutter experts at Gutter Systems of Michigan for a free estimate.
Publish Date:
Last Modified Date: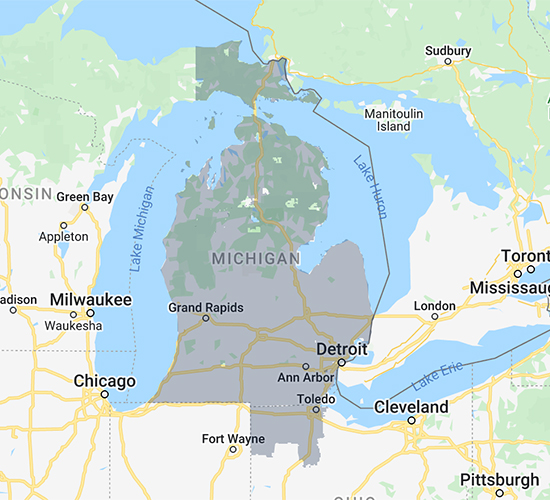 Our Locations
Gutter Systems Of Michigan
32925 Schoolcraft Road
Livonia, MI 48150